Fork me on GitHub
eWorkbench
electronic working environment for research data and project management
eWorkbench is a generic platform for managing research data and projects. It facilitates data management by enabling collaboration and semi-automatic documentation.
---
Modules
Electronic lab notebook
Task management
File management
Contacts and collaborative calendar
Resource booking (facilities, instruments)
Image editor
Project management
Data management plan
Features
LDAP compatibility
Detailed access management
Version control including change tracking
User-defined metadata in addition to automatic defaults
WebDAV accessibility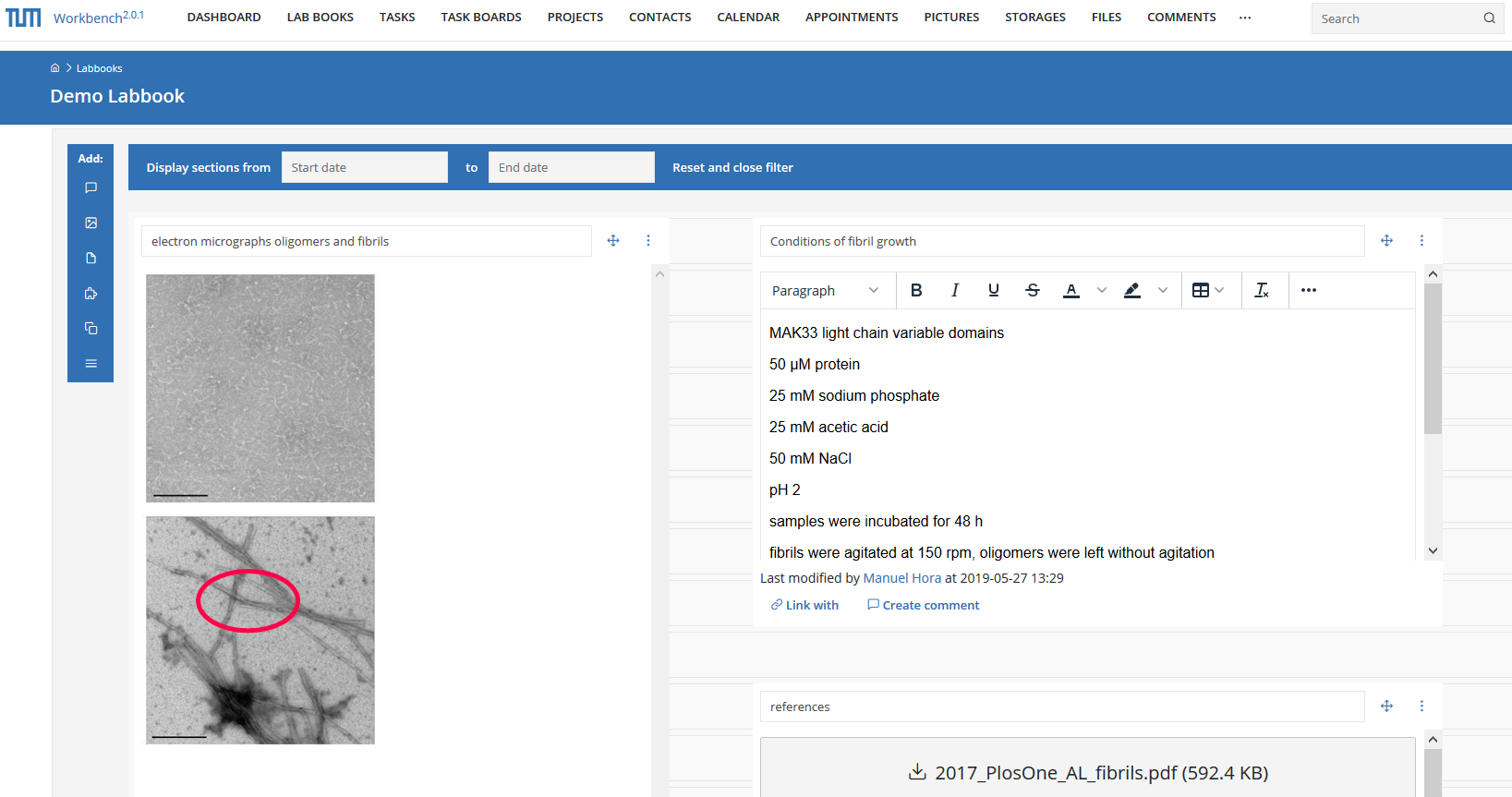 ---
Live system
At the Technical University of Munich (TUM), the University Library runs eWorkbench as the
TUM Workbench
service.
Development
Contact
If you are interested in the eWorkbench, please contact
eric@ub.tum.de
or visit
eWorkbench on GitHub
.
Licence
The eWorkbench is licenced under
GNU Affero General Public License
. You can redistribute it and / or modify it under the terms of the AGPL as published by the Free Software Foundation.